Winning the first F3 prize has added more fuel to Evergreen Feed Company's drive to be at the forefront of fish-free feed innovation for the fast-growing aquaculture industry.
The F3 "Fish-Free Feed" Challenge was a 16-month sales contest completed in 2017 to replace fishmeal in aquafeed with alternative ingredients.
"The competition provides an engine to our R&D team and encourages the whole team to work harder to make our contributions to the fish-free aquafeed industry," says Guangdong Evergreen Feed Industry Co. R&D Supervisor Jiang Yongjie.
For Evergreen, the development of fish-free feeds is important to meet the growing demand for seafood despite the shortage of marine resources and rising costs of forage fish, both of which they say are already causing an industry-wide supply-chain bottleneck.
"The whole industry is looking for innovative alternatives to get rid of the restriction of using marine fish resources in farmed fish feed," says Jiang.
Evergreen has been working on the development and promotion of F3 feed for more than a decade, and as they see it, the competition is a good opportunity for both sides.
"The F3 Challenge greatly reduces the use of fishmeal and raises awareness of environmental protection of the whole industry," says Evergreen's President Dan Chen. "Replacing wild-caught fish is the number one sustainability issue for the future of aquaculture."
As one of the largest aquafeed companies in China, Evergreen is still optimizing its tilapia feed that won the $200,100 prize in the last challenge. While at the same time is gearing up for the new competition, the F3 Fish Oil Challenge, to sell the most fish oil for aquaculture that begins Nov. 30, 2018.
In terms of the future of F3 feeds, they see the increasing number of teams participating in the second competition and drop in cost of fish-free feed in recent years as a sign that the market for and investment in "fish-free" feeds is growing within the aquaculture industry. However, they concede that there is still a challenge, especially in the terms of cost, when competing with fish-based feed.
The F3 Challenge is a series of incentive prizes to replace fishmeal and fish oil with alternative "fish-free" ingredients to support the growth of aquaculture despite fluctuations and impending demise of wild forage fish stocks, which is forecasted by 2037 under business-as-usual scenarios. To learn more, visit: http://www.evergreenfeedindustry.com/en/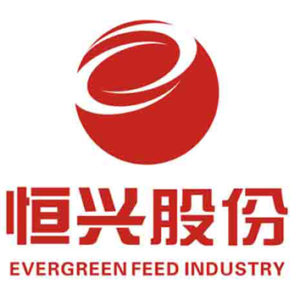 Guangdong Evergreen Feed Industry Co., Ltd., established in 1995, is a corporate enterprise integrated in seedling breeding, feed production and marketing, micro ecological preparation and health products, import and export trade. There are 32 subsidiaries belong to Evergreen which are located in many different provinces, such as Guangdong, Guangxi, Hainan, Fujian, Jiangsu, Zhejiang, Hubei, Jilin and even some Southeast Asian countries like Vietnam.The domestic sales of our special aquatic feed have been the top sales for many years.
Evergreen has been considered to be the National Key Leading Enterprise in Agriculture Industrialization, National Hi-tech Enterprise and the Comprehensively Science-Technology Innovative Enterprise in China Animal Husbandry and Feed Industry. Evergreen has organized and developed five national standards for feed and one Technical Specifications for Larval Rearing of Litopenaeus Vannamei. By now, Evergreen has obtained up to 55 patents for invention and utility model. Evergreen and Sun Yat-sen University have successfully bred a new genetic stock of Penaeus Vannamei "Zhongxing No.1" with national accreditation.We insist on supplying healthy, safe and high cost performance products, technology and service to our customers and assisting our customers to realize the maximum value of their cultivation. Our company is implementing the operation mode:"Company + Farmers + Standards", offering an integrated culturing service platform as "Feed + Seedling + Micro Ecological Preparation + Culturing Technical Service" dedicated to become a comprehensive supplier for cultivation products, technology and service with advanced technology, first class service and under the requirements of the National Supply of Agriculture Products and Food Safety Policy. http://www.evergreenfeedindustry.com/
Type of feed or feed ingredients currently produced: Shrimp feed, marine fish feed, and freshwater fish feed.