Myanmar-based Htoo Thit sees their path to success through changing the mindset of farmers toward fish-free feed and by highlighting seafood sustainability to a growing consumer base.
"We are trying our best to serve our customers with sustainable source of protein, said Director of Htoo Thit's feed mill Ko Aung Tin Thein. "We would like to show that sustainability is very important to us as is the health of our ocean and fisheries."
The F3 "Fish-Free Feed" Challenge was a 16-month sales contest completed in 2017 to replace fishmeal in aquafeed with alternative ingredients.
It was the company's first time participating in an international contest, which they say was a huge benefit to meet directly with like-minded aquafeed industry professionals from around the world with the same goal and mission. Htoo Thit teamed up with Austria-based Biomin for the F3 "Fish-Free Feed" Challenge.
According to Thein, Myanmar is a late comer to the aquafeed industry compare to its neighbors, so their involvement in the F3 Challenge helped them to quickly learn about the international feed industry and those offering alternative agricultural products.
"Our industry is still very new and changing the traditional concept of feed will take some time for farmers," says Thein.
Those farmers who used Htoo Thit's F3 feed last year were very happy with the product and the next step is to change the mindset of more farmers that fish grown on F3 feed can have the same growth rates as those raised on fishmeal.
"Our research shows that fish fed F3 feed grow at the same rates as the fishmeal-based feed they use," says Thein.
While overall sales of Htoo Thit's fish-free feed have not increased dramatically since the contest ended, they are optimistic that their focus on farmers and consumers will boost sales in the near future.
They are still paying high prices for alternative feed additives and farmers focus on feed price over nutrients or quality right now.
"If we can lower the prices of F3 feed compared to fish-based feed we would be able to convince many more farmers to make the change," sad Thein.
The F3 Challenge is a series of incentive prizes to replace fishmeal and fish oil with alternative "fish-free" ingredients to support the growth of aquaculture despite fluctuations and impending demise of wild forage fish stocks, which is forecasted by 2037 under business-as-usual scenarios.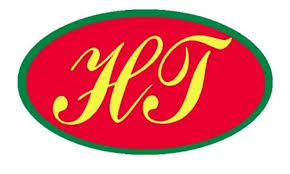 Htoo Thit is the largest aquaculture feed manufacturer in Myanmar (Burma). Myanmar has the tenth largest aquaculture industry (by volume) in the world with major production of carps, tilapia, catfishes, pacu, shrimp, Macrobrachium, soft-shell crab and Asian seabass (barramundi).